OK this was what we started with...



The 'Saloons' outside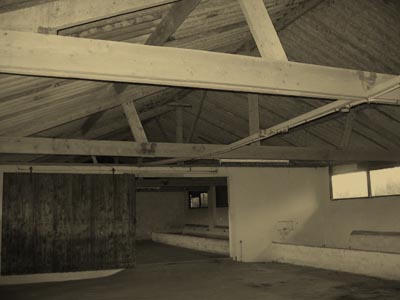 The 'Saloons' inside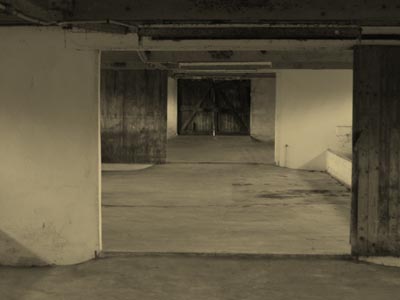 The 'Saloons' inside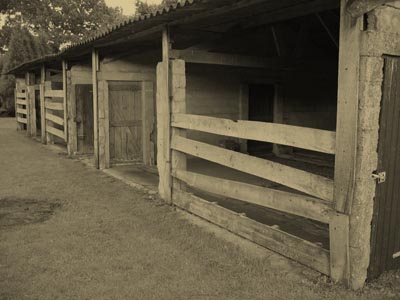 The shed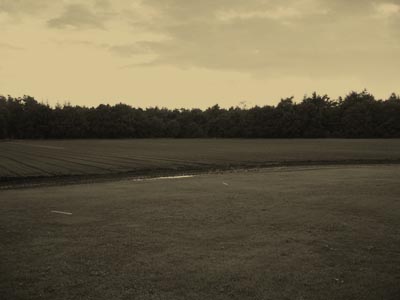 The Prairy


And this is what we're aiming for...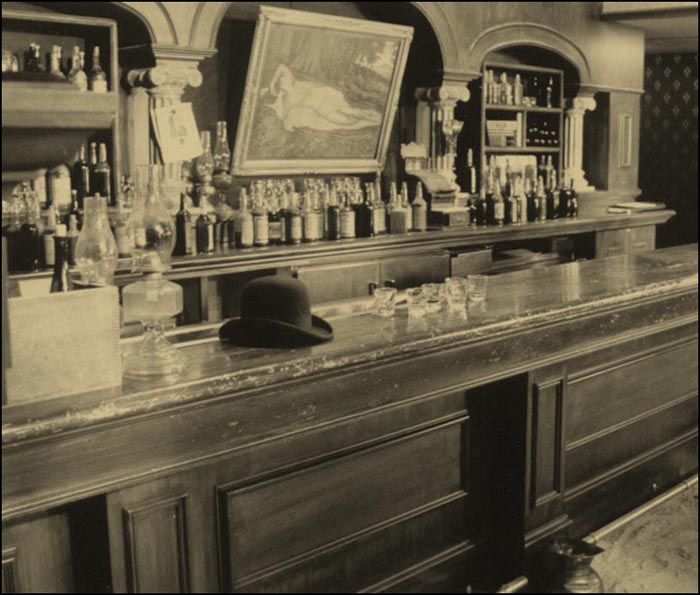 So we pulled together a team of crazy creative cowboys and started to turn the shed into a real saloon... Of course after just one half day of working we're not there yet, but at least you can see how we're doing. We're tired, but doing just fine...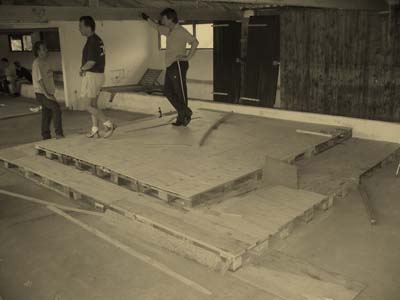 The dance arena is almost done, but as you can see we have a height problem...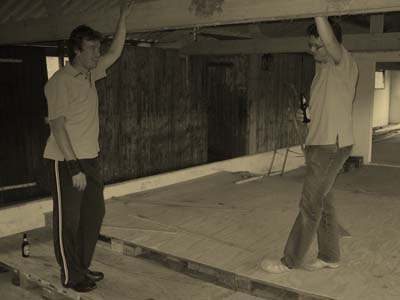 ... So Dennis the Kid and Sharpeye Johnny want to take away the support beams of the saloon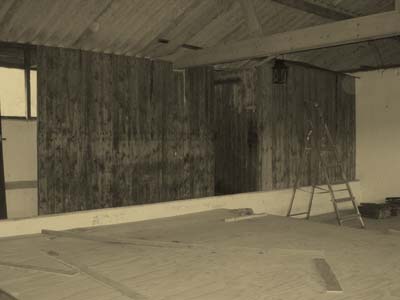 The bathhouse, guns store and whorehouse still need a handfull of work...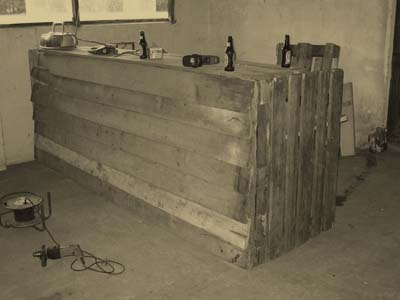 The bar is almost ready, the first beer botles completely emptied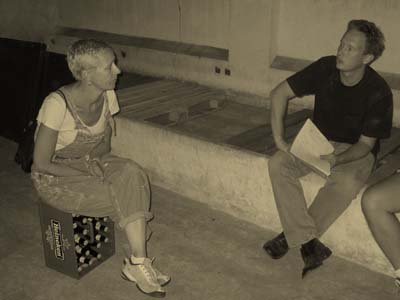 Signorita Anita and Shortfinger Mous are making the 'last' arrangements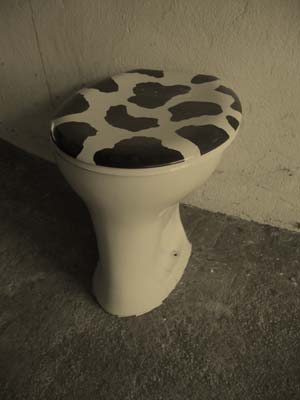 'De Pot' is in style as well. No shit stains, real buffalo skin !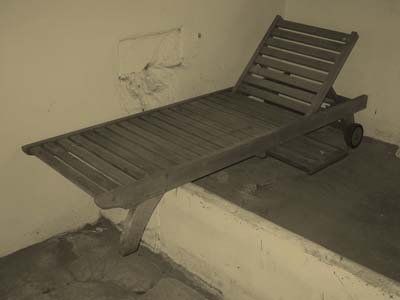 The county jail is not there yet as Ironman Arno had to play with water, somewhere up north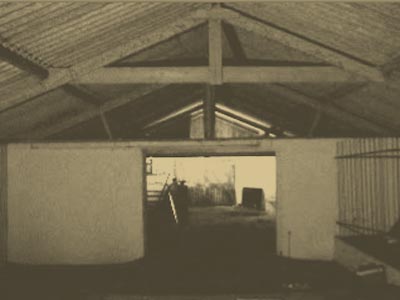 Friday, 8 days and counting...
As you van see the support beams do their work a bit higher now
Enough room to dance around...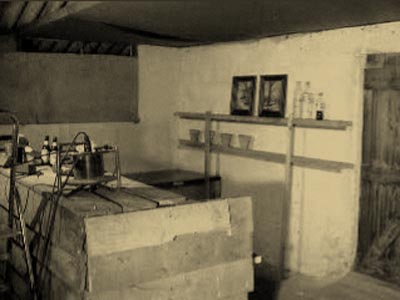 The bar is extended, some shelves are made and we have a roof above our heads...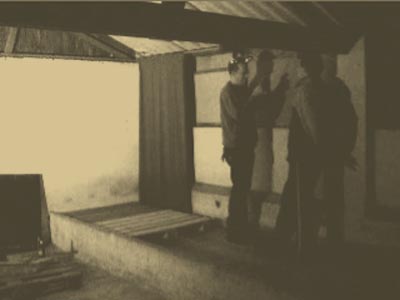 All glass windows are protected and the first curtains were installed
Also we have mounted the first lights so you can acutally see eachother...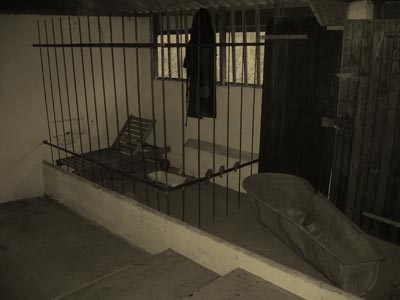 The county jail is done. Do you remember the old Rockefeller Jail ???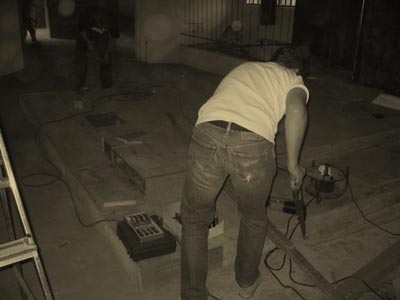 Heey, it's Sharp-Ass Johnny. You recognize this Ilse ???
About the picture: The dancefloor is done !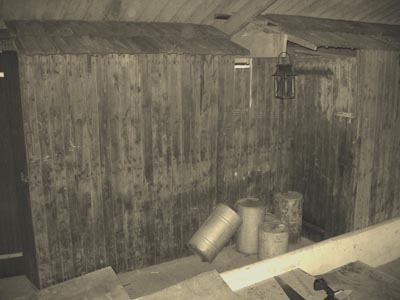 The houses in Loneville Town have their roofs now...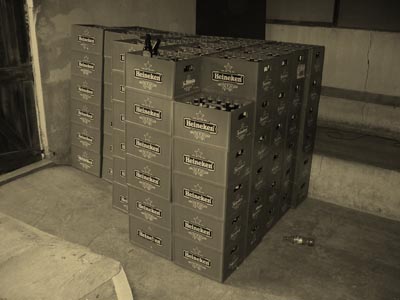 120 crates = 380 Gallons = 950 litres = 2880 bottles = sufficient...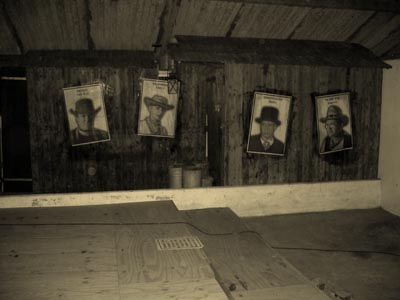 Wanted: 4 bandits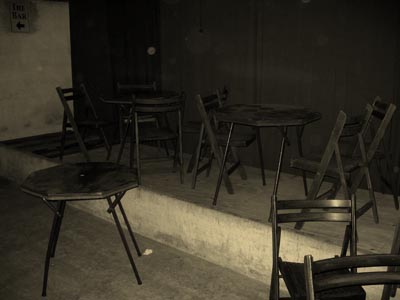 A place to sit and chat (for the little old ladies?)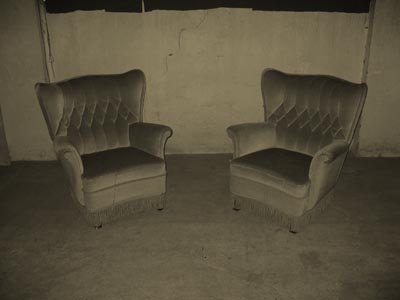 And a place to sit for sick and heavy workers...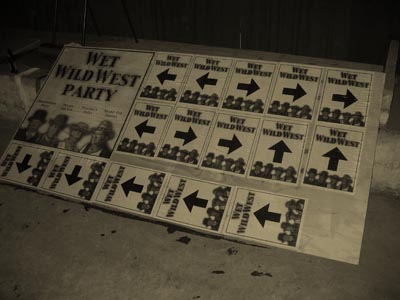 You come from Vught, Driel or the Reek: you'll find the saloon !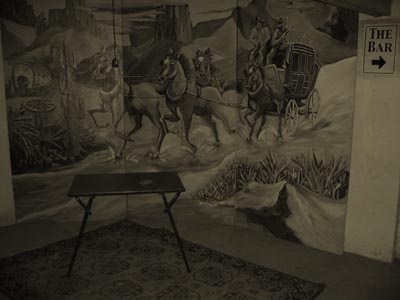 The card playing area is almost done...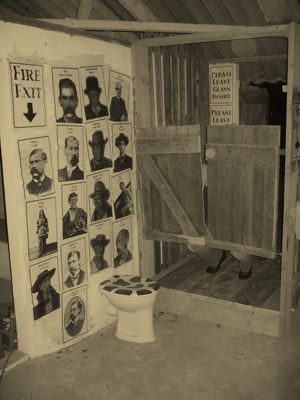 And Bad Bask created a beautifull entrance, or is it the shithouse ?


And this is the final setup of our saloon, Saterday the 26th @ 20:00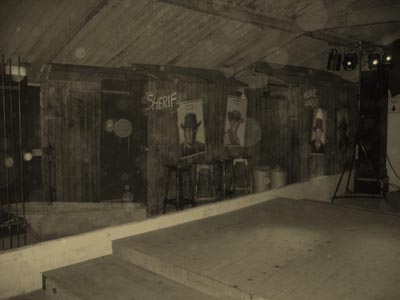 The Sher(r)ifs office and (W)horehouse are ready to rumble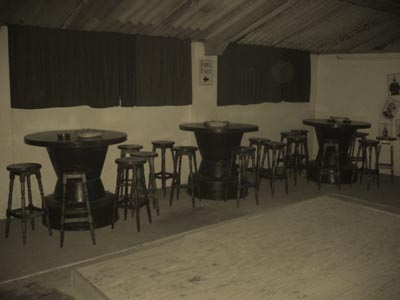 Have a seat and watch the dancing (no line dancing)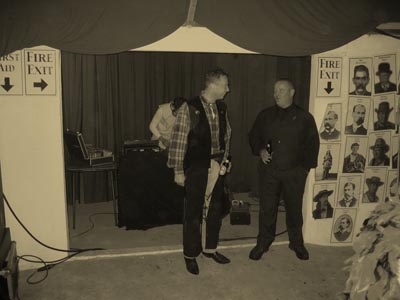 No big 'disco', just 2 cd players on a table...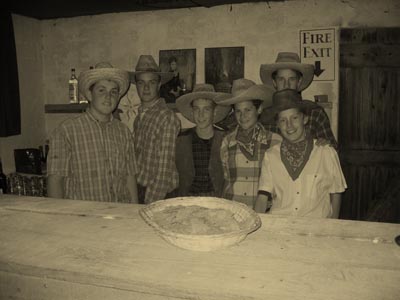 The bar personell with, amongst others, Tim, Sjef and Rens


Nacho's all over the place. This terrace seats 32 people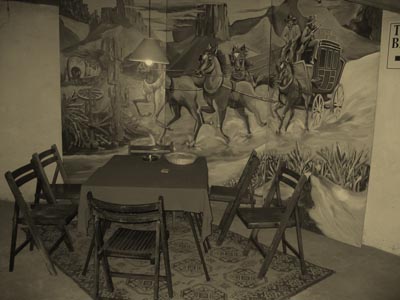 The poker playing area. Bring your money (or your gold !)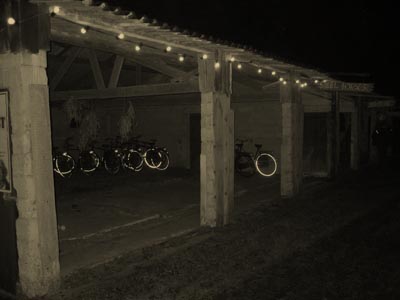 Please park your steel horces here...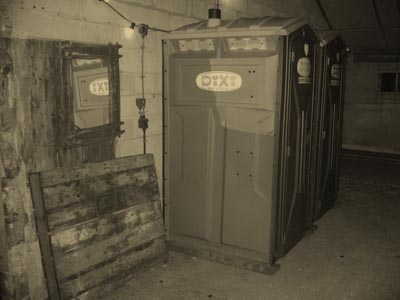 Meet Dixi and Dixi, a clean place to sit and shit...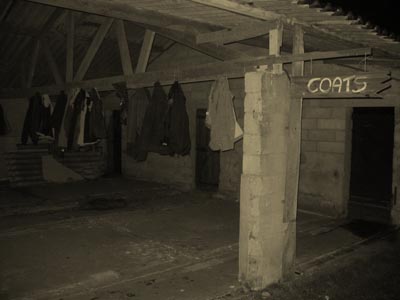 It was a rainy day, so coats were needed...

And that was it, this is the party area.
A big team worked for about 3 weeks to get it ready on time.
And it worked out !

Therefore the hosts would like to thank everybody who helped to realize this saloon and party.
Many thanks to Bart, Bas K, Bas G, Willem, Thieu, Misha, Lex,
and others who we forget at this moment...

Also the supporting companies:
Dre van Dinther, Arno van den Akker, Ton Vijnmans, Paul Vijnmans, Jan Megens
and others who we forget at this moment...

See how this all looked like during the actual party,
everything filled with party people !